SARASOTA, FL, 2014-4-22 —/EPR Construction News/ — Business building coach to contractors Henry Goudreau, pointed to the rise in housing starts for March,  as evidence that any stall in the housing industry may not be realized at this time.
"With the backlog not set to run out for a couple of months, and interest rates still low, we are seeing improvement in new housing starts for the spring season," said Henry Goudreau, Founder/CEO of contractorcoaching.com. "The severe weather we have been experiencing for the past couple of months, has played a serious role in impacting sales for contractors. We can now look towards the remainder of the spring season to get back on track."
Led by a 6 percent rise in single-family starts, nationwide housing production rose 2.8 percent above an upwardly revised February rate of 920,000 to a seasonally adjusted annual rate of 946,000 units in March, according to newly released figures from HUD and the U.S. Census Bureau.
Goudreau offers a report for contractors on how to increase sales and drive more money to their bottom-line. It is free for contractors by going to http://tinyurl.com/me78v37.
Henry Goudreau is known as the most sought-after business-building coach, speaker, and author for contractors. He is famous for turning around the problem plagued construction business, building profits, freeing up the owner's time, and streamlining processes that build success, brand, and loyalty.
He offers business-building advice to contractors at his web site, and works with owners mastering and implementing his proven business model. This virtual roadmap for contractors helps them to build powerful niches and a true understanding of what it takes to be profitable.
Goudreau can be reached at (941) 377-1254.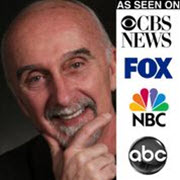 END
Contact Info:
Henry Goudreau
HG & Associates, Inc.
5824 Bee Ridge Rd., #316
Sarasota, FL 34233
PHONE: 941-377-1254
FAX: 941-377-8761
EMAIL: henry@hgassociates.com
WEB SITE: www.contractorcoaching.com