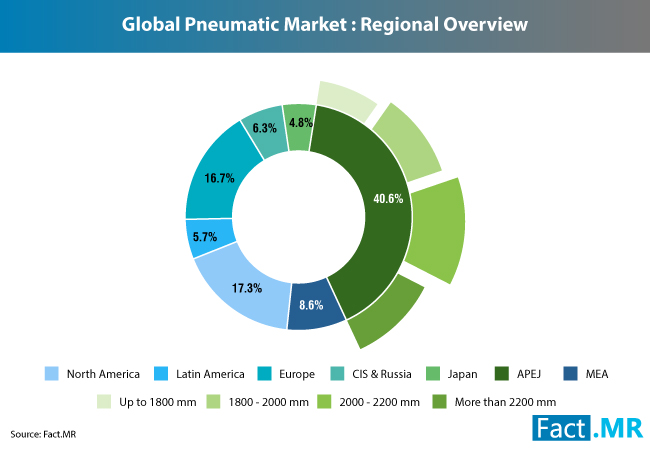 DUBLIN 2, Ireland, 05-Nov-2018 — /EPR CONSTRUCTION NEWS/ — Fact.MR, a leading market research firm that focuses on niche market intelligence across various domains, has announced the launch of a new research study which offers incisive insights on global trends influencing the pneumatic rollers market. The 224-page report is a comprehensive compilation of acumen covering projections and estimations on sales of pneumatic rollers across key countries worldwide.
The pneumatic rollers market report is available for direct purchase; a free sample of the report is also available for the readers. Click the link below for the free sample:
https://www.factmr.com/connectus/sample?flag=S&rep_id=1913
Key Takeaways from the Report:
Pneumatic rollers with engine capacity ranging from 100-300 HP witness higher demand from contractors with sales accounting for over 55 percent share in 2018 on the global front
Demand for pneumatic rollers having 8000-12000 Kg operating capacity to spur recording sales of over 2,500 units in 2017
Tug-of-war between Europe and North America witnessed with the former surpassing the latter; Germany and France being the major contributors
Greater China to maintain status quo as the most attractive country for pneumatic rollers market with 2018 witnessing a spike in pneumatic rollers sold in the country
Pneumatic rollers with drum widths ranging from 2000-2200 mm remain the most preferred choice of contractors with these variants making up 2/5th of the overall market's revenue share
Greater China – A Major Revenue Pocket for Manufacturers of Pneumatic Rollers
Demand for pneumatic rollers in Greater China is estimated to surpass 1,200 units by 2018 end that are 1.2x times more than combined number of pneumatic rollers sold in India and Southeast Asian countries. Greater China's lucrativeness as a major revenue generating country in the pneumatic rollers marketplace is mainly due to growing road construction projects such as the ongoing Silk Road project under the Belt and Road initiative connecting China and Arab states. Growth in road infrastructure in the country continues to remain instrumental in pushing the sales of pneumatic rollers and Greater China is likely to maintain its status quo as the most attractive revenue pocket in the forthcoming years.
India has also showcased higher inclination toward use of pneumatic rollers on the back of significant growth in infrastructure sector. Sales of pneumatic rollers in India are estimated to account for over 16 percent in 2018, with a 2.7x lag in sales compared to Greater China.
SOURCE: EuropaWire