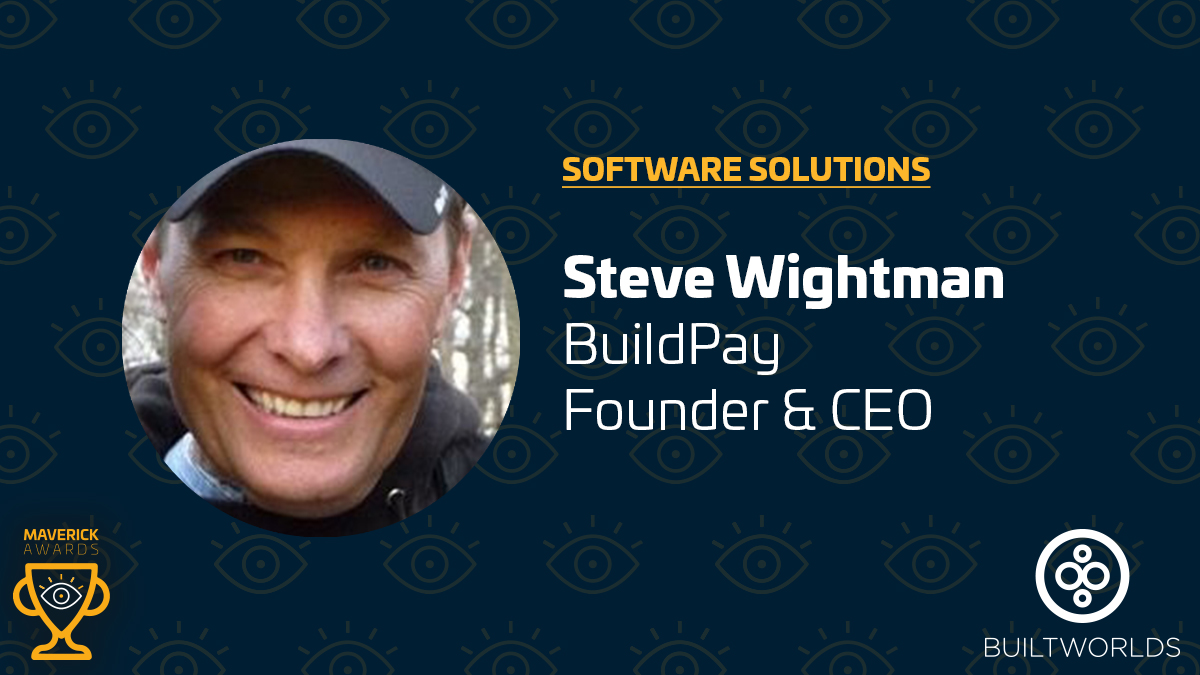 CHICAGO, ILLINOIS, 2018-Apr-14 — /EPR CONSTRUCTION NEWS/ — Steve Wightman, Founder and CEO of disruptive construction payment technology company, BuildPay, has been chosen as part of BuiltWorlds' first-ever Mavericks Report: "25 Pioneers Who've Transformed The Built Industry," a recognition of the movers and shakers who are shaping the future of AEC (architecture, engineering, and construction) and RE (real estate) industries.
BuiltWorlds is a global online resource for players in the AEC/RE fields.
The prestigious award puts Wightman alongside some of the top disrupters in the industry, including: Elon Musk, Founder of Tesla, Adam Neumann of WeWork and Michael Marks of Katerra, among others.
"Maverick is a word I've not heard appreciated in a long time. I'm humbled to be part of such a hard-hitting list," said Wightman.
BuildPay is a construction payment platform built to directly combat the construction industries' chronic cash-flow issues and notorious payment chaos. The online platform was built in 2017 and began deploying to construction funding institutions recently, but the solution had been evolving and refining since Hurricane Andrew in 1992 when Wightman began proving there was a better way to build, supported by smarter payment. Costs dropped and work accelerated.
"Nobody is doing construction payment right, as evidenced by our industry having the longest accounts receivable and least access to working capital of any segment worldwide," said Wightman. "Payment is the one thing that all construction has in common and is the lifeblood of projects, so that's the only thing we focused on solving."
Wightman and the other mavericks were recognized at the recent BuiltWorlds Summit in Chicago on Thursday, presented by Autodesk. The BuiltWorlds Summit is a gathering of 250 c-suite executives and innovation heads from the built world.
For a complete list of the 25 winners, please visit https://builtworlds.com/news/the-mavericks-awards/
844-303-5123
Logo: